10 Technical SEO Audit Guides
Despite creating amazing content, doing solid keyword research, building enough solid backlinks, and doing extensive competitive analysis, your website might still not rank high in Google. That's because there could be numerous technical issues that can pull down your website ranking, incur penalties, or just make it vanish away from the search results. These issues can range from 404 errors, slow loading pages to forgotten no-index tags, faulty robots.txt file or duplicate content. To avoid such problems, doing a technical SEO audit of your website is strongly recommended. Here are 10 technical SEO audit guides you can refer:
Search Engine Journal's comprehensive guide to technical SEO audit takes a step-by-step approach to touch upon the various aspects related to the audit. Some of these include the different tools you need, the forecasting models used (and their drawbacks), and an understanding of search engine rank pages (SERPs).
Ryan Stewart from Webris outlines an extensive SEO audit process in this guide, covering various technical areas in painstaking detail. An audit checklist is also provided in the form of a Google Sheets template.
This infographic guide provides a concise overview of the technical issues that plague a website, the various fixes you can make, and how you can utilize the tools from Alexa to resolve these issues.
A basic overview of the various technical SEO elements you should consider while doing an audit. This post is great for a quick read, but you might want to look at more links if you are looking for in-depth research.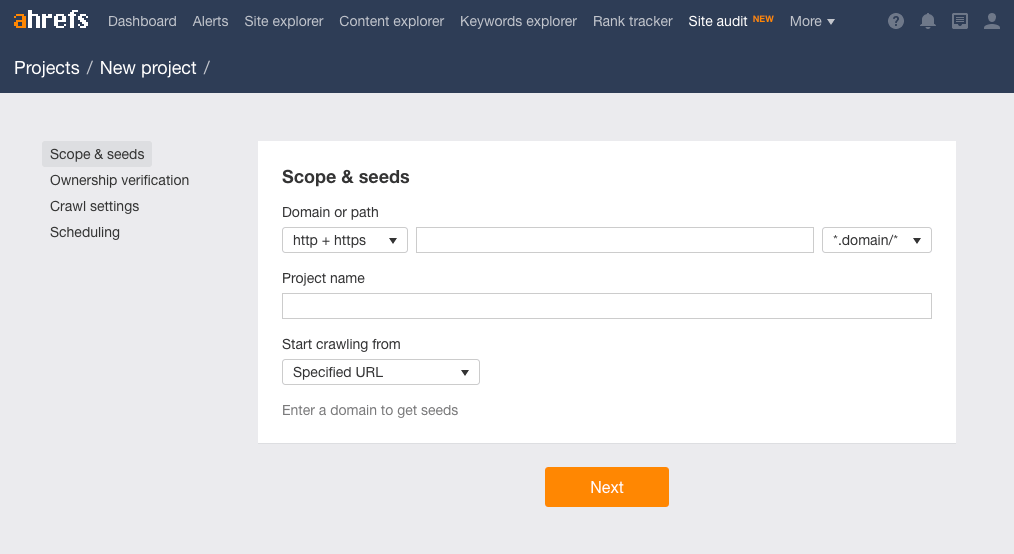 This post by AHREFs takes you through a very extensive SEO audit process, with detailed examples and case studies. It also explains the use of various tools like Google Analytics, Google Search Console, ERP Simulator etc to conduct the audit process.
This post from Link Assistant details a 9-step checklist that you need to follow in order to maximize your site's usability, improve crawlability, and push up search rankings.
Brian Dean from Backlinko outlines an extensive 19-step SEO audit checklist that highlights different ways to check and optimize your website. From checking whether your website is optimized for mobile, loads quickly, has broken links or not, to using SEO audit tools and getting a detailed look at all issues – thus guide has it all.
A short guide to technical SEO audit by Domain.com. This post touches upon the basics of a website audit, all the questions you need to ask while doing your website audit, and the different strategies you can use to do the same.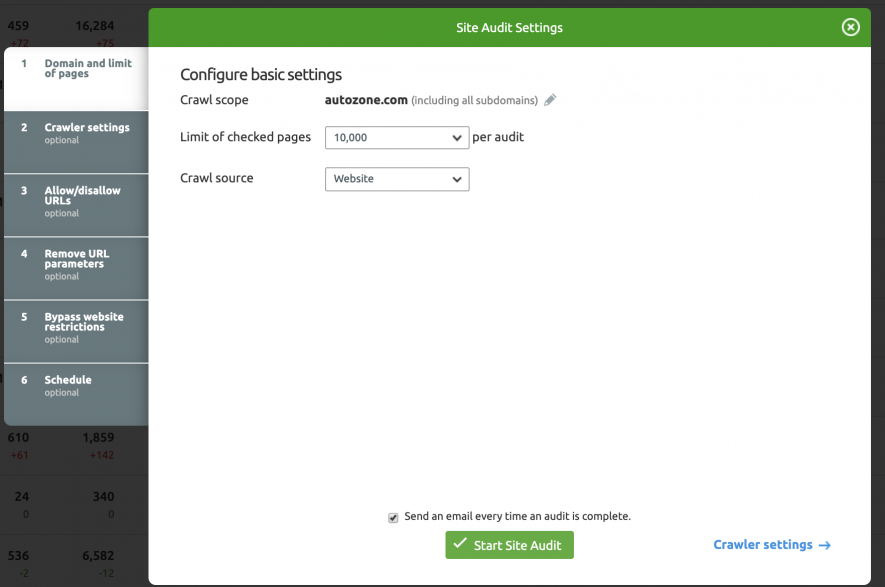 This SEO audit guide from SEMRush starts from scratch and takes you to the advanced concepts and tactics used to audit a website. This extensive guide provides numerous links, gives an in-depth view of the most popular tools used in SEO audit, and how you can easily identify any issues bugging your website and fix them quickly.
This advanced SEO Audit checklist by SEO Charge covers 25 technical and non-technical site audit steps detailing the various ins and outs related to an SEO audit and how this process can help you achieve the ultimate aim – getting ranked higher in Google.
---
Building backlinks is one of the most crucial aspects of getting your website to rank on Google. Here is a list of 10 Link Building Guides for SEO that will help you get authority links to your website.